WHERE:
Bloukrans River Valley, South Africa
WHY:
It's the highest commercial bridge bungee jump in the world with magnificent view. Reliable operating company with good safety records. Uses pendulum bungee technology which means no jerky recoil. It's an experience of a lifetime.
WHEN:
Open all year round from 9am-4pm except when there's Gail force wind and thunderstorms.
VERDICT:
I have terrible fear towards height, and I mean it! The jump was horrifying, but even worse was the walk to the jumping platform. It was a wobbly walkway made of wires with gaps that you could see through the valley all the way below, 216m or about 49 storeys off the ground. HOLY SHIT
I remember the moment I sprung off the platform, I was just filled with a great sense of exhilaration. All of a sudden, all anxiety disappeared, I felt free and serene. And then the feeling of accomplishment kicked in. Sounds pretty cheesy yeah, but it's TRUE. Yes, I managed to jump down from a 216 meter tall bridge and survived! I remember the guy who pulled me up freaked out because I was bursting out with tears because he thought I might be in pain, to which I answered "I am just very happy..
The only reason I did it was because I wanted to push my limits, AND also because I did enough research to convince myself that I would be in good hands with Face Adrenaline with no case of casualty (touch wood!) under the company.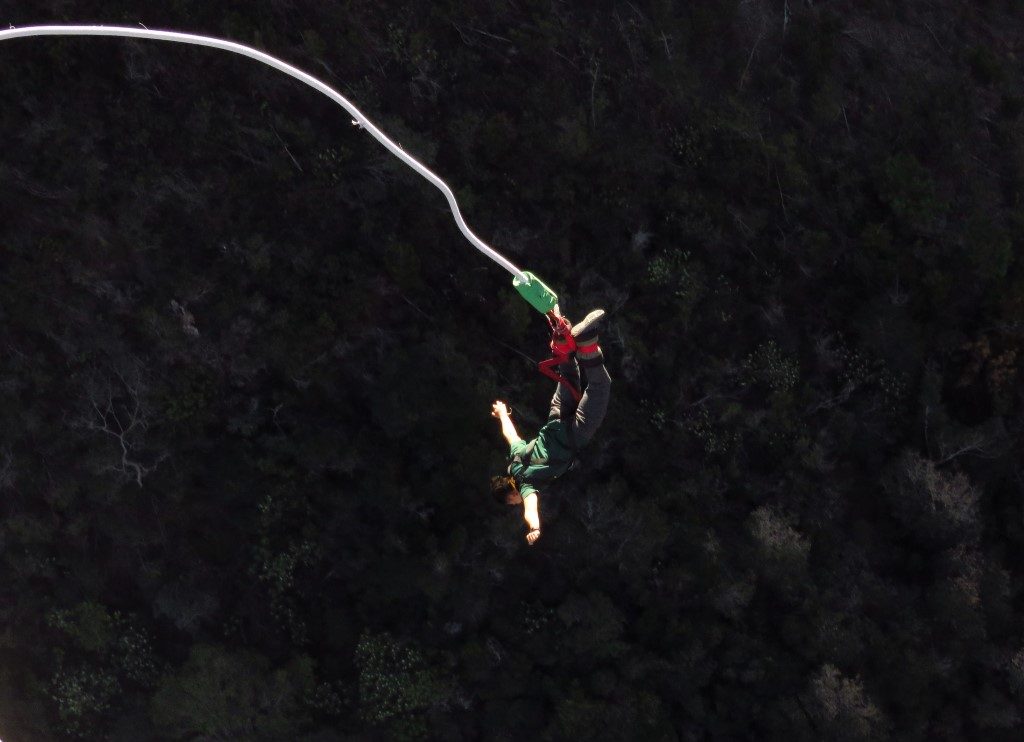 Will I do it again? Probably not. I've done it at the highest commercial bridge with a breathtaking view of the Bloukrans Valley. I definitely feel it is noteworthy enough to last for a while.To find out more details about FACE ADRENALINE and the other activities they offer, check out Face Adrenaline Website.