During the word cup period, FIFA offers all match ticket holders free train ride to travel across cities to catch the matches. Since we are watching both semi-finals, which are held in st. Petersburg and Moscow one day after another, we thought we might as well take this opportunity to experience something local.
The journey takes about 8 hours, traveling approximately 800km from one end to another. There are a few options of seats to choose from: normal sitting seat, 3rd class open compartment sleeper cabin, 2nd class 4 persons sharing sleeper cabin, and 1st class 2 persons sharing sleeper cabin. The one that FIFA offers is the 4 persons sharing sleeper cabin.
As it is a peak tourist season, we are required to make advanced reservation, and we got the one that departs at 7. 45am from St.Petersburg.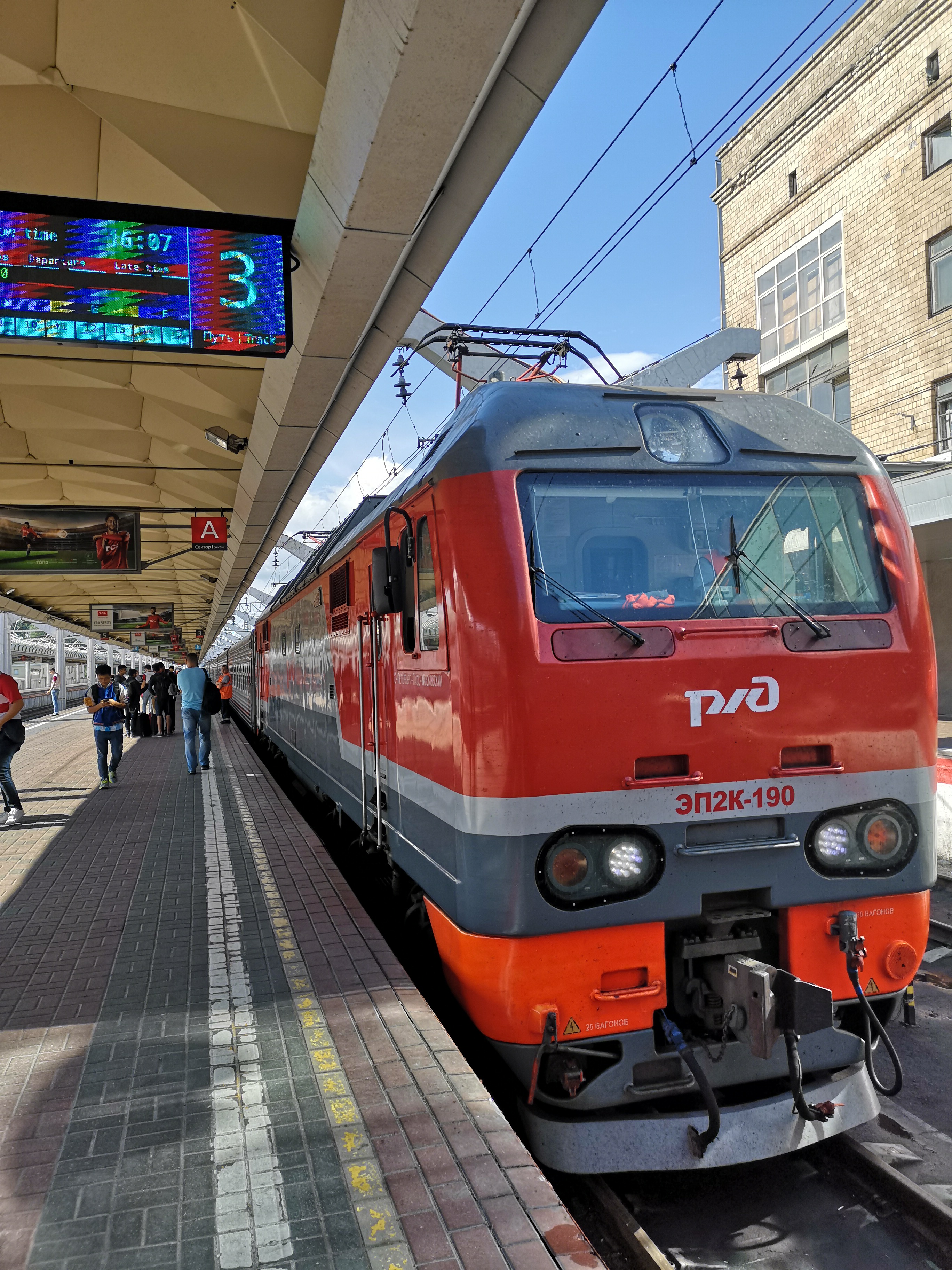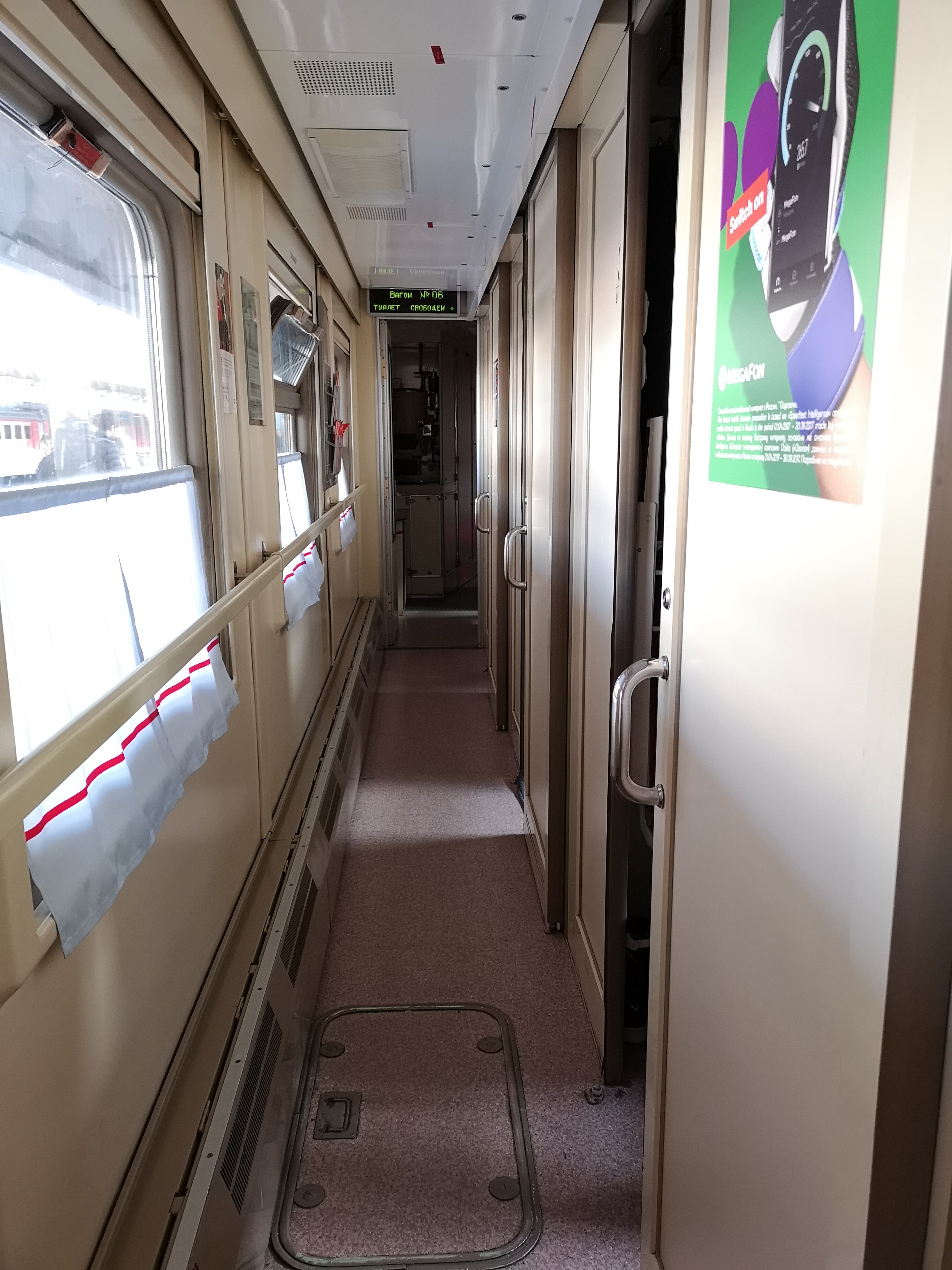 Our first impression was that there were only two beds at the top in each cabin, and we thought the person at the bottom would have to make do with a smaller space. And then we realised there were 2 sets of bed sheets, and went on to find out that the back on the seat can actually be put down to make a bed (like a foldable car seat).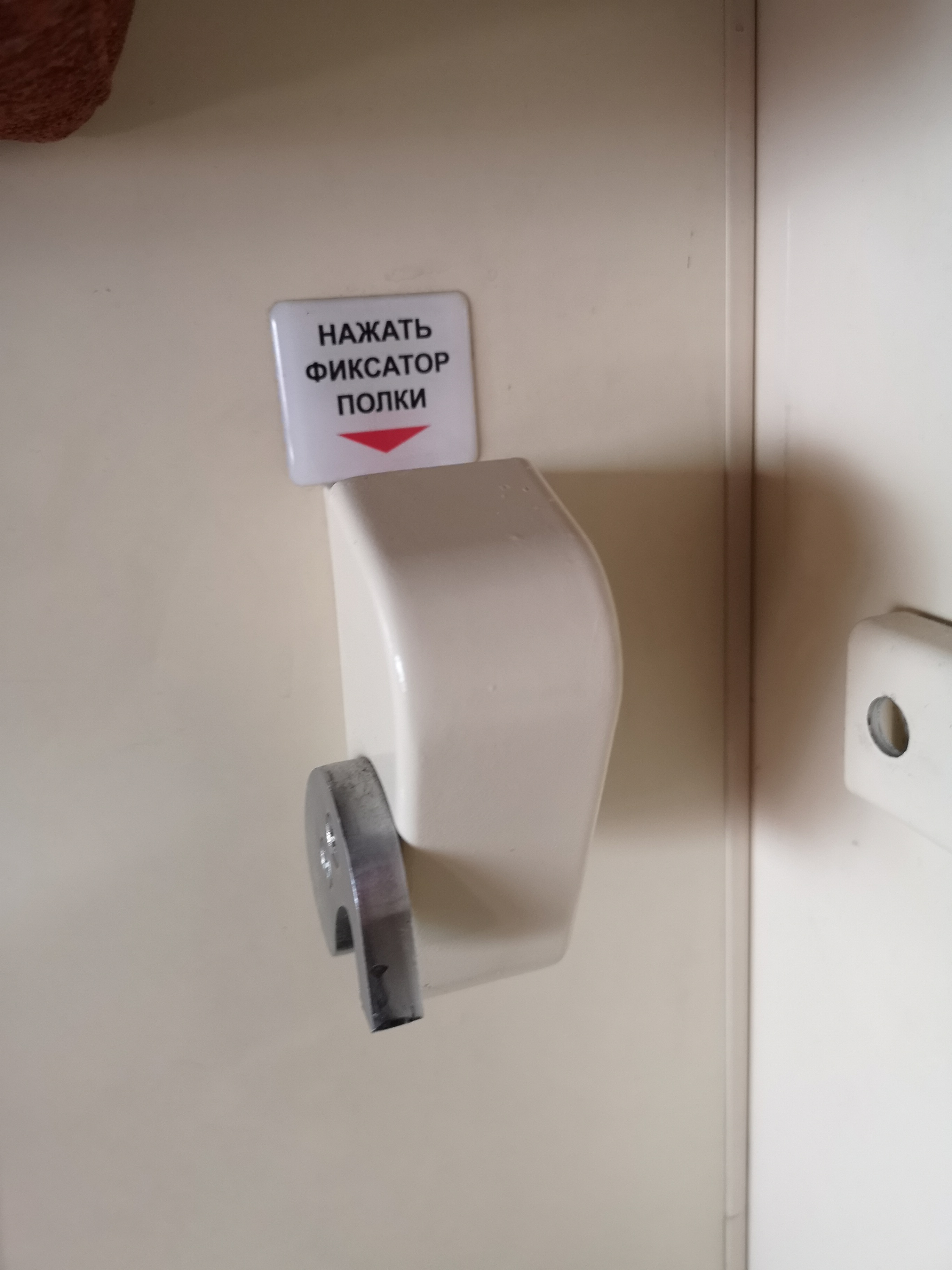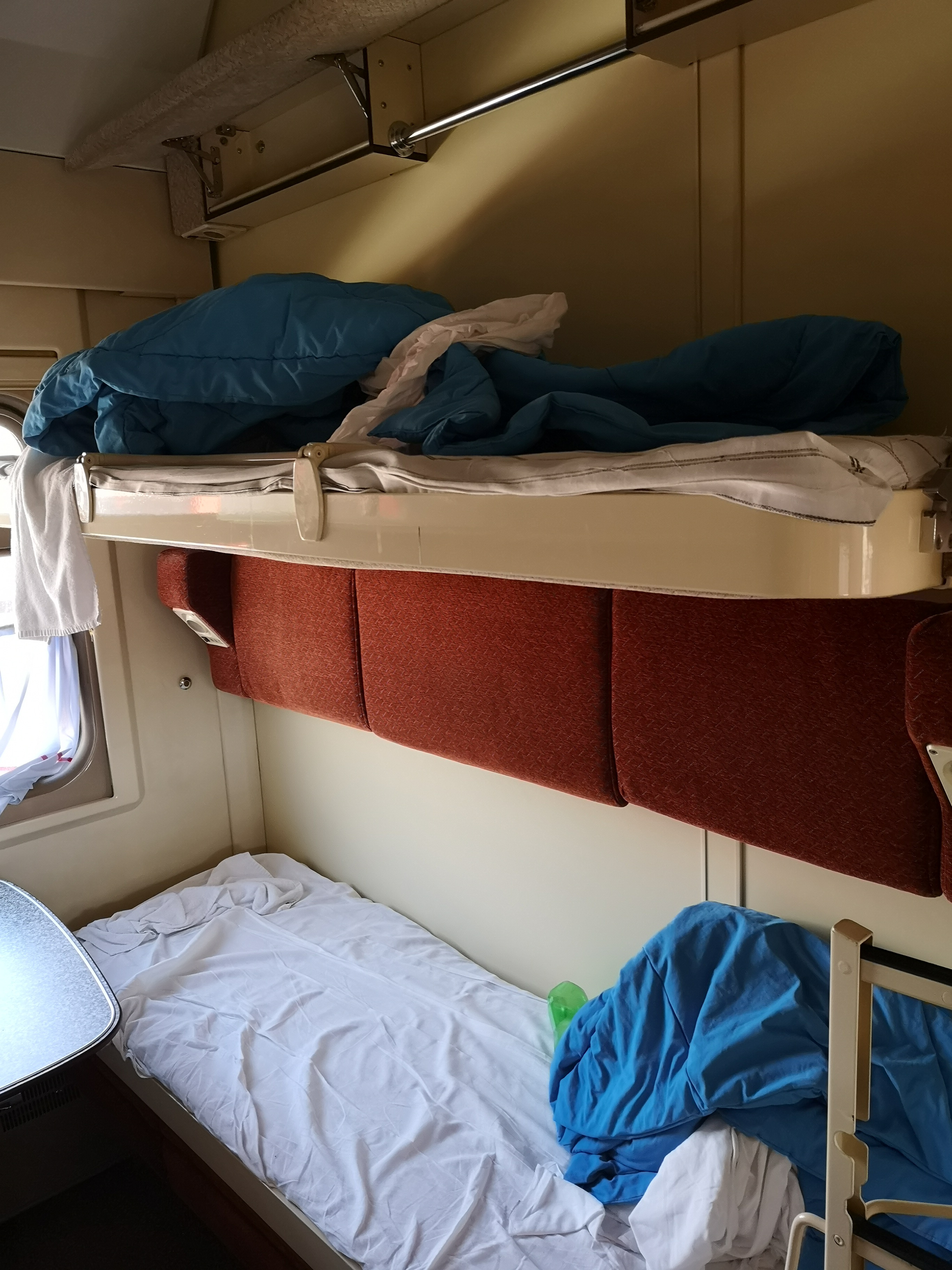 A mini ladder can be found on the same side as the latch to help get you up the bed.
Each passenger is given a set of bedsheet, 1 pillow case, 1 duvet cover and 1 face towel.
The bed is about 2 feet wide and 6 feet long. There are some storage space within reach to store small stuffs like phone, water, books , etc.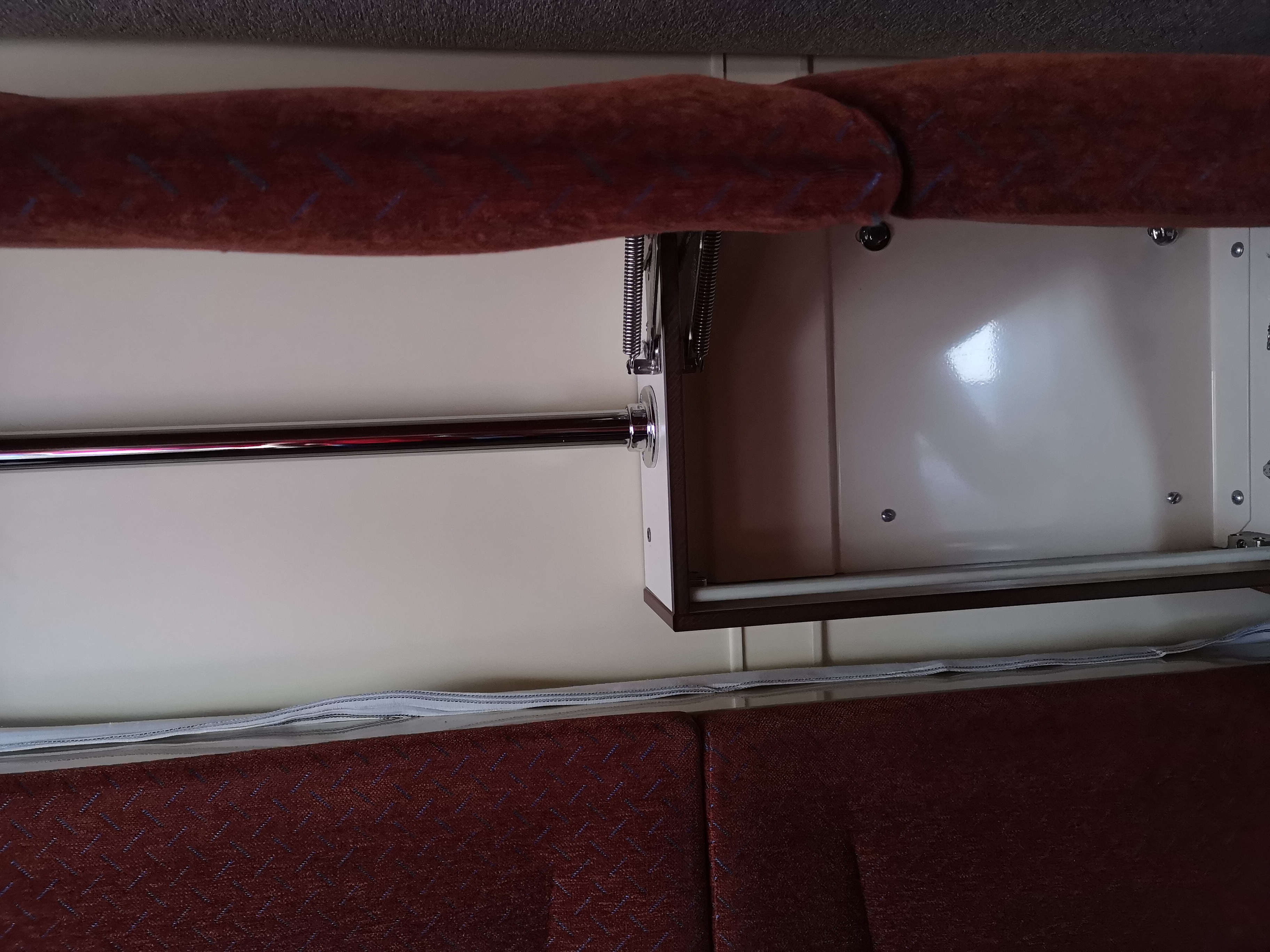 Bulky luggages can be stored underneath the seat (lift up the seat to put the luggage) or in the overhead compartment in each cabin.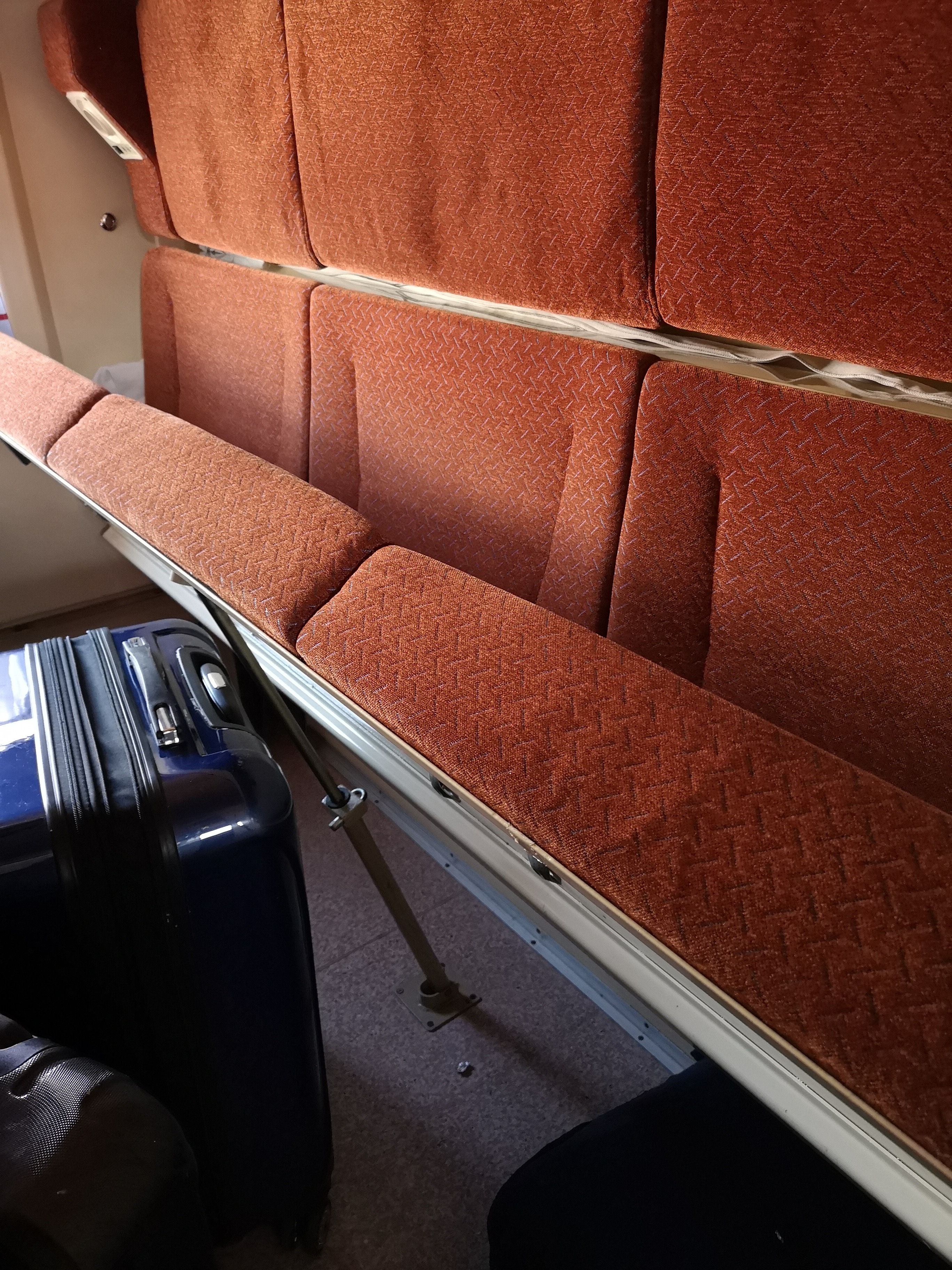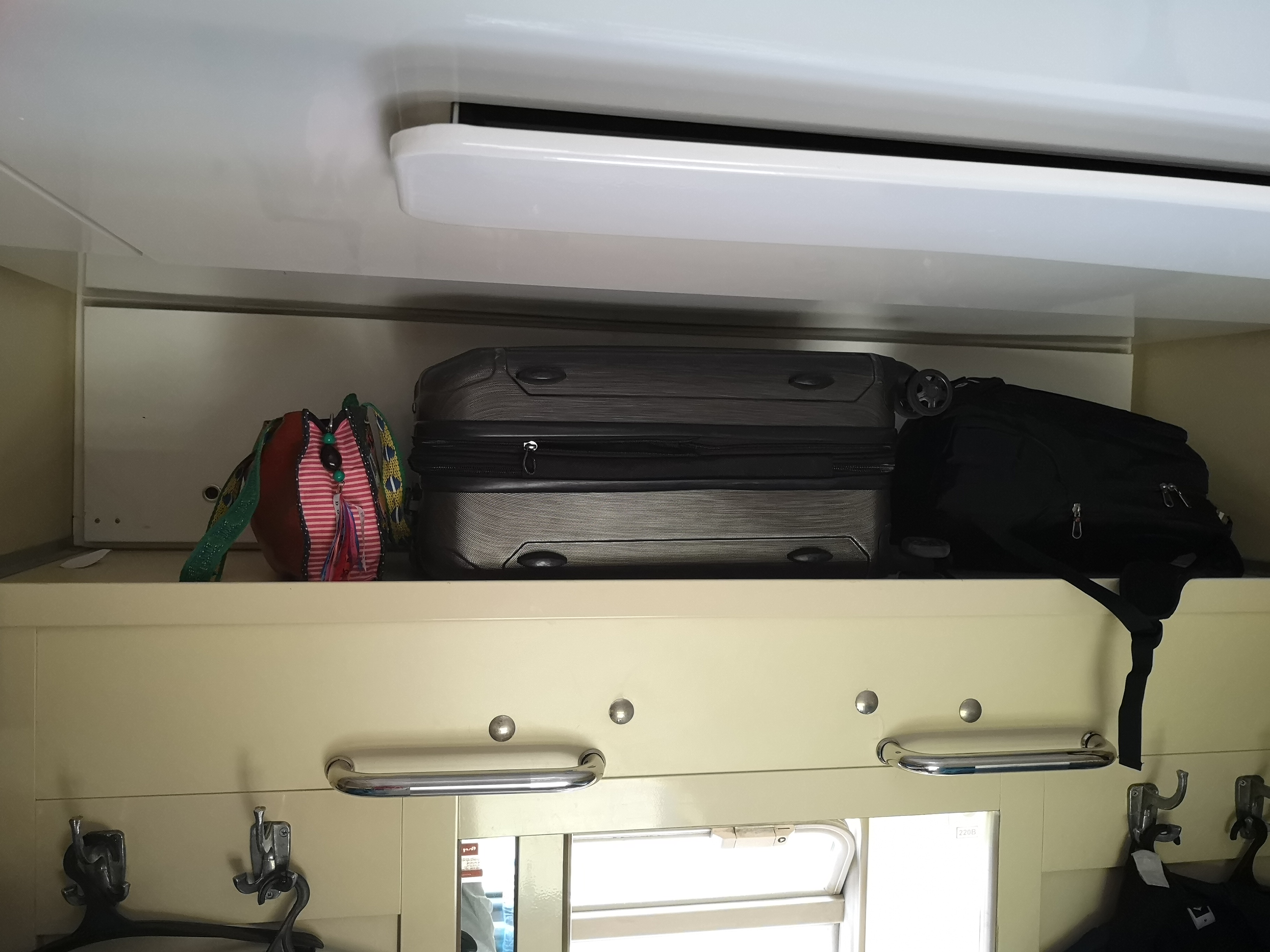 In summer, window is used for air ventilation. It could get a little stuffy especially when we are travelling in the day. We noticed there is heater in the cabin as well and assumed it should function during the winter.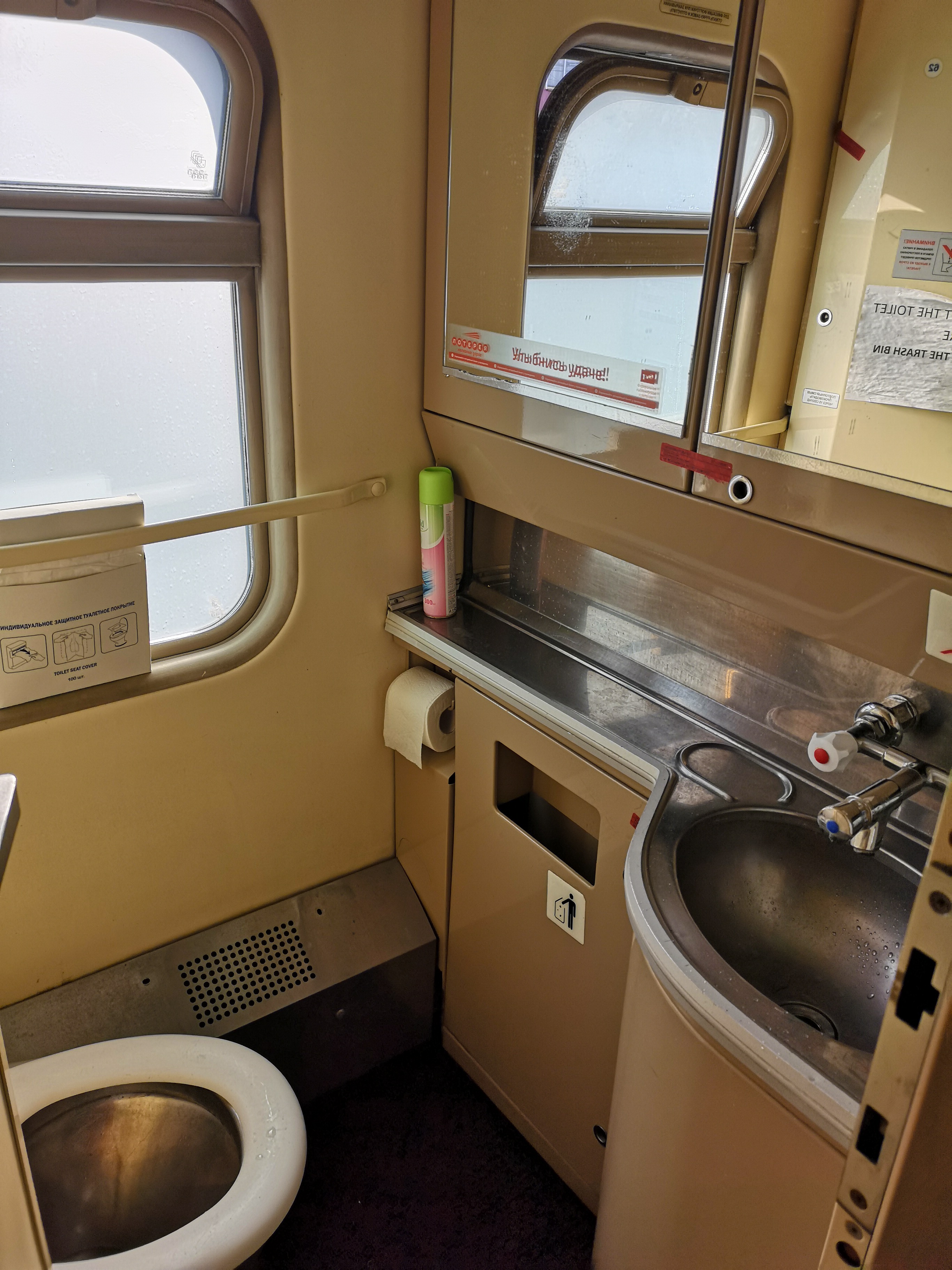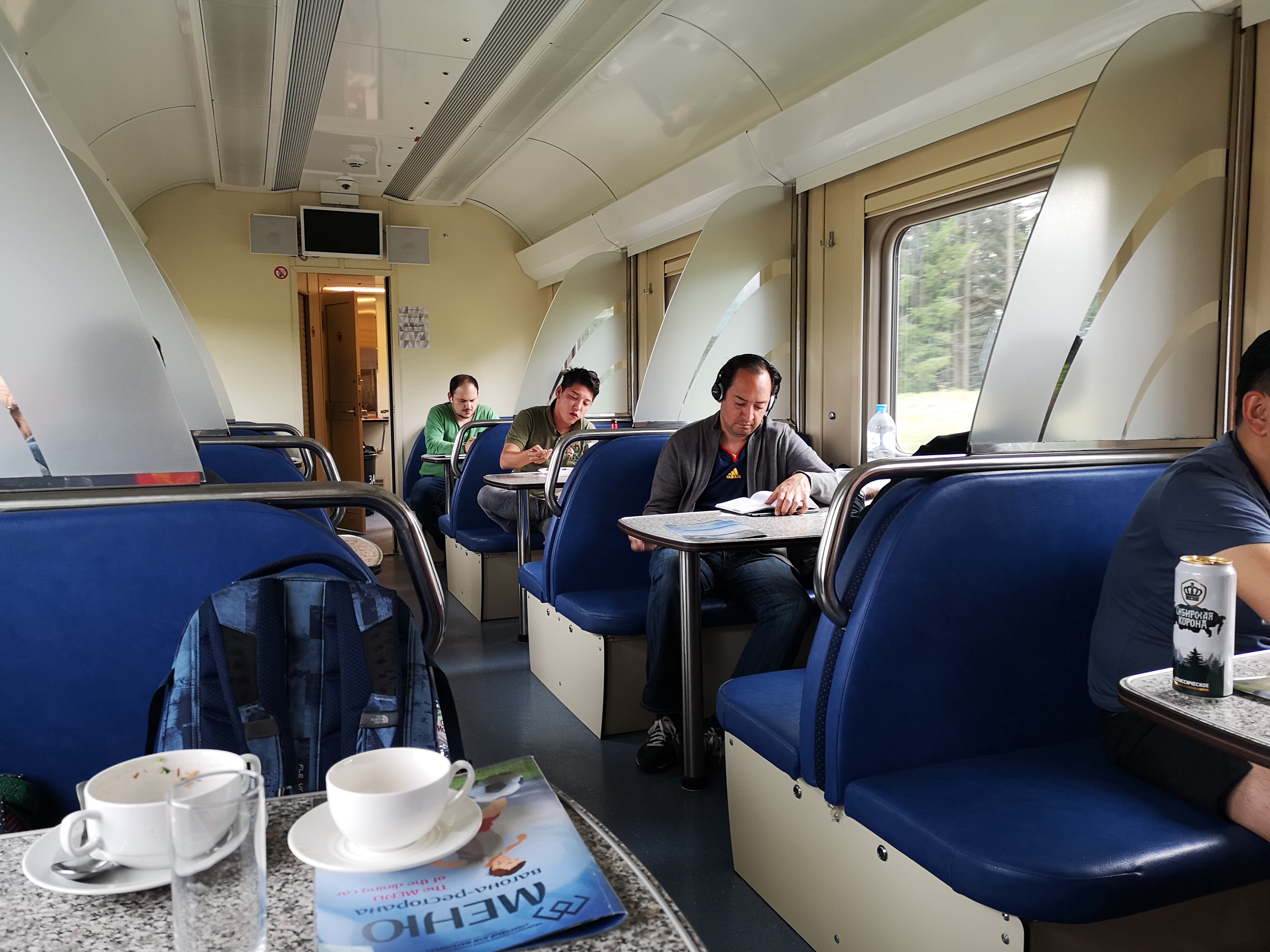 Snacks and instant noodles are also available for purchase from the coach master.
Overall, those 8 hours was bearable for me, I'm not sure about anything beyond that simply because there wasn't much choice of food and sharing a small, closed space with few other strangers for such a long time just felt a little awkward and did get abit uncomfortable at times. Perhaps a 2 berth sleeper with someone you know well would be less awkward. Nevertheless, it sure is a good way to save on the hotel and leaves enough daylight time for tourists stuffs (that's if you travel overnight).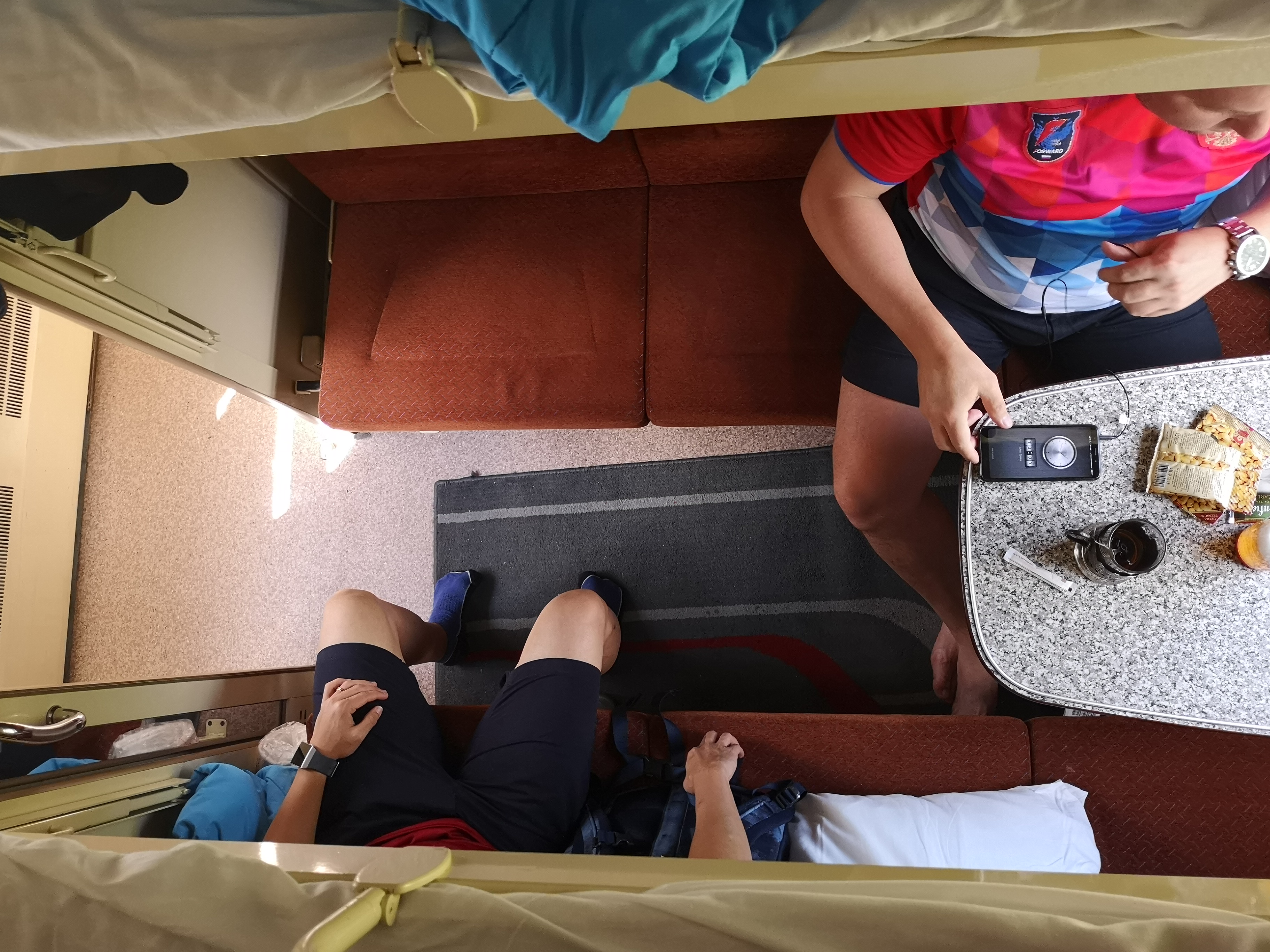 Ticket per person in an open compartment sleeper cabin costs around 360; 4 berth sleeper cabin is around RM500; 2 berth sleeper cabin is around RM740. Tickets can be purchased from https://www.russiantrains.com/en.
Read also about our other experiences with flight and taking the Sapsan train (high speed train) travelling between Moscow and St. Petersburg.